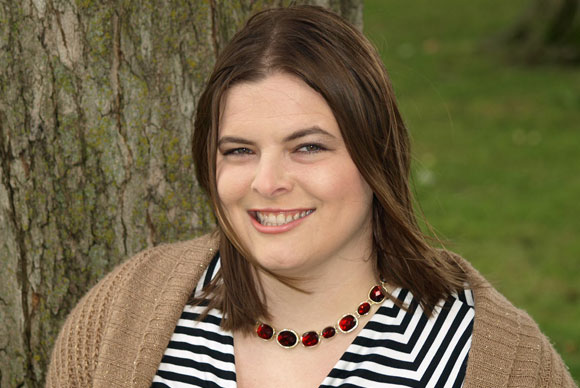 Got a question? Here's where to find me.
My background:
I am from the large metropolis of Stanwood, Michigan (population 211), which is about an hour south of Cadillac. After surviving 18 winters, I had to make the very difficult decision, Michigan Tech or Florida Tech.  Sunshine and beaches won out. When there were four hurricanes between my first and second year of school, I briefly rethought my decision but ended up staying in Florida for ten years before I realized I needed to leave Florida with my degree in Chemical Engineering and a lot of good memories. After travelling for a year, I landed back in Michigan to take care of family and my dad showed me this job ad for Wolverine Power Cooperative…
Where I work:
Wolverine Power Cooperative. My title is Environmental Services Specialist and I am an environmental engineer who makes sure that Wolverine is in compliance with all environmental rules and regulations.
What I do in my free time:
Travel, yoga, reading, writing, hiking/exploring.  In general, I love learning new things and adventure.
Groups I'm involved with:
Cadillac Area Young Professionals
YMCA Community Garden
Why I chose Cadillac:
I really chose my job in the beginning but what has kept me here is being able to make a difference in a community. Because it is a smaller town that is still growing, there are many areas that you can be not only involved with, but lead and make a difference. I have never had that opportunity in the larger cities I have lived in.