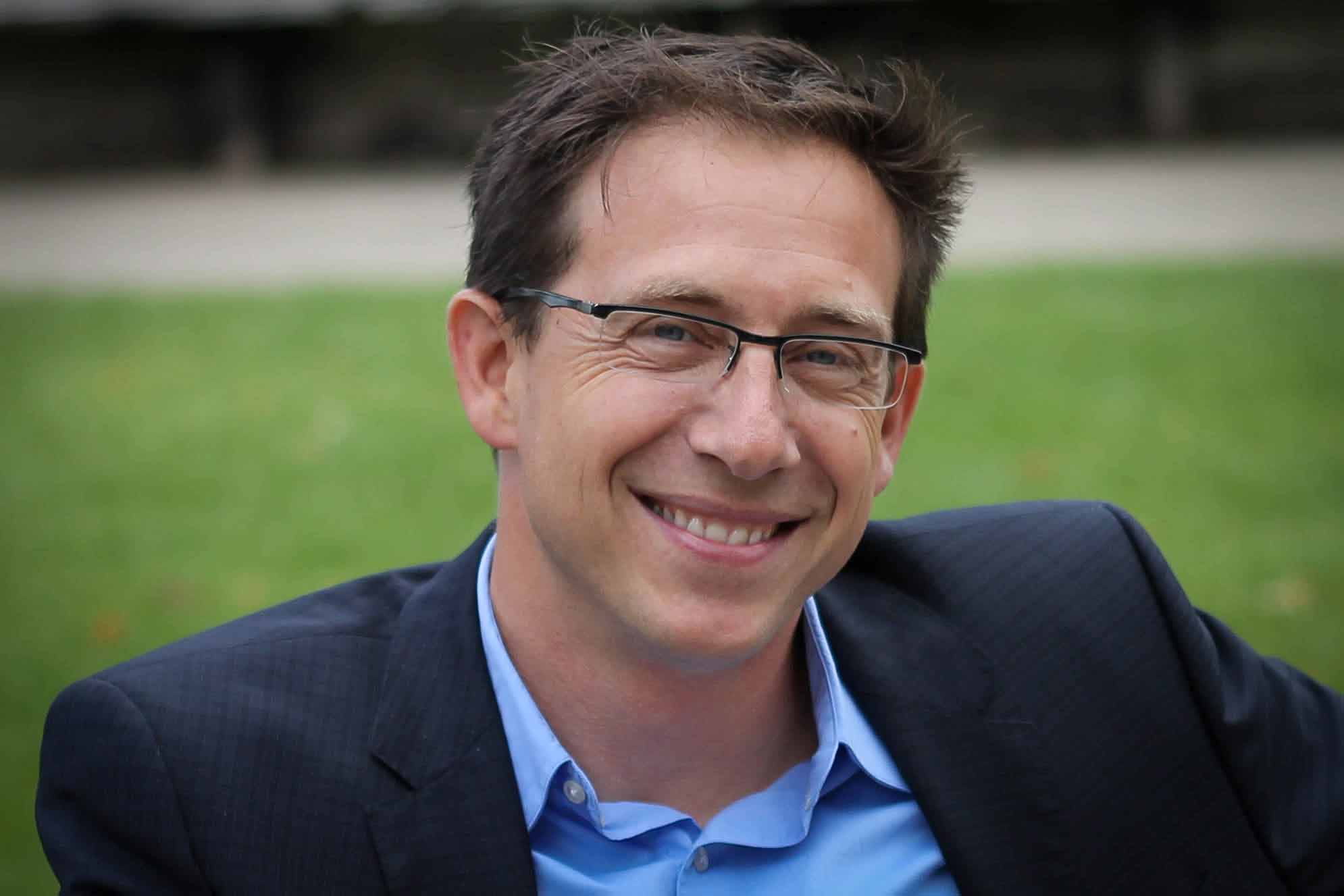 Got a question? Here's where to find me.
My background:
I come from a small village in France…Paris. I was born and raised in Paris, France.  My father was an architect, so I was always exploring design and engineering.  I went to school in France and my first job was in the marine industry with Jeanneau, a French sailboat maker. After a few months, I took an opportunity that took me to Canada to oversee the company's engineering department.
Where I work:
I work for Rec Boat Holdings in Cadillac. We are the manufacturers of four very iconic boat brands – Four Winns, Glastron, Wellcraft and Scarab jet boats. As the VP of Engineering & Design, I am responsible for a great team of engineers and designers that work every day creating designs and innovations that will please the everyday boater, as well as the market needs.
What I do in my free time:
My hobbies are the hobbies of my three boys. We love to ski and snowboard in the winter and we love to wakeboard and wake surf in the summer. We also love to build things!  We enjoy the challenge of constructing things and finding ways to do it efficiently and creatively.
Why I chose Cadillac:
My job with Rec Boat Holdings brought us to Cadillac eight years ago. At the time, we were unaware of what Cadillac had to offer, so it was up to us to explore. We quickly learned that you can have a hobby while living in Cadillac any time of the year. The summers are fantastic with many lakes, bike trails and hiking paths. In the winter, there are ski resorts close by, snowmobile trails and frozen lakes (great for ice kiting). The downtown area is great for shopping and finding the perfect meal in a variety of restaurants. And if you need to get the 'big city' feel, Traverse City is less than an hour away and offers many fun, year-around activities. We also love Grand Rapids, and Chicago is not that far away. We do two or three trips a year with the children, we are members of the Field Museum, and I personally love the Science and Industry museum.